Study room in a different way: unique interior ideas
---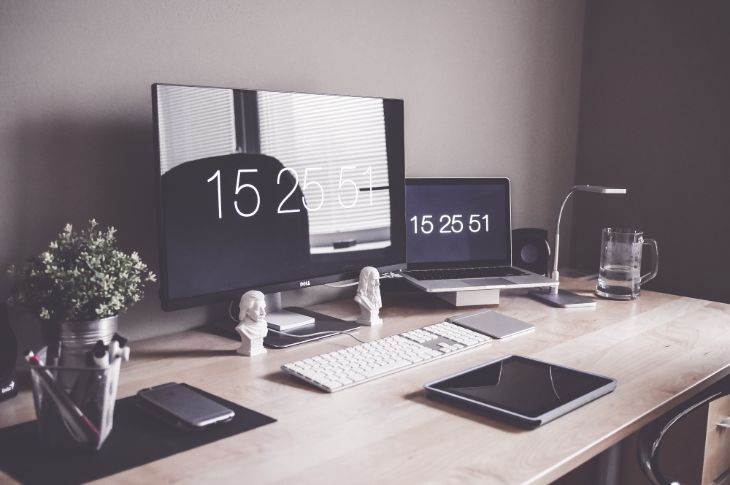 Photo: Pexels.com
Are you preparing to work from home or want to set up a corner for your hobbies? A personal workplace in your own home is always useful. Whether it's a separate room or just a cozy little space in the corner of the living room, there are plenty of study room ideas that can help you make the most of your space. So how to create a unique interior design? A different work room and the most unique installation ideas await you here!
The study room is different
–
the most unique ideas
If you're ready to start the process of creating a stylish home office, give your favorite decorating style a chance to shine. Subtle modernity or elegant classic? You can apply original ideas to each style.
Space style
Photo: Pexels.com
If you are interested in a work room in a different way and different design ideas, we will introduce you to the main methods of setting up the space:
Scandinavian style.

The Scandinavian work space is famous for minimalism and combining different styles, so when setting up this type of space, take into account what kind of space it is

office furniture

and things are the most needed. Combine light wood with strict lines and you will achieve the desired result. And you will create an impression of surprise by painting one of the walls of the room in a bright color, such as deep blue.
Industrial style.

This design style looks best in rooms with a natural light source. An industrial study is characterized by dark tones, large motifs of wood, metal, concrete and strict lines. For example, this style will look great in a room with a brick wall. And vintage decorations, such as an old record player, would reveal the beauty of the industrial style even better.
Minimalist style.

If you like cleanliness and order, this style is for you. For a minimalist space, choose only those furniture and accessories that make you happy and do not distract you during work. Light-toned furniture and geometric shapes are perfect for this. However, if you want to liven up the space, hang a large modern mirror above the desk.
Classical style.

Classics will never go out of fashion, so if you want a timeless design, choose this option. High quality

computer desk

and dark-toned furniture will help achieve the image of a refined, elegant space.
Colors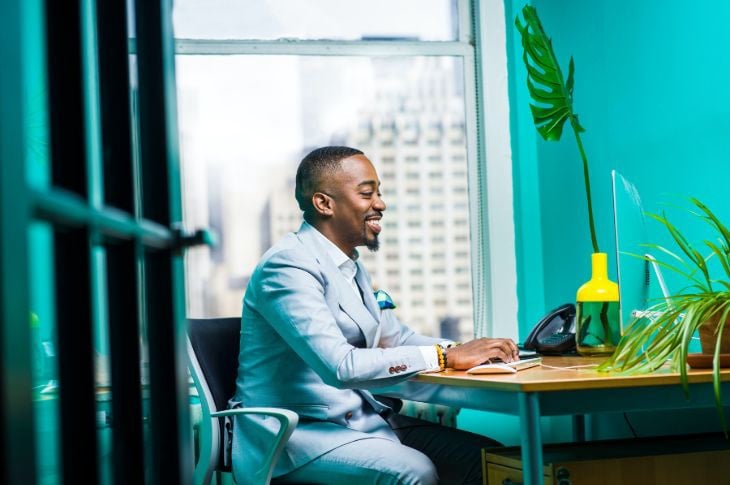 Photo: Pexels.com
Color planning is one of the most important and fun parts of creating a design — after all, the image of a room can reveal your character and lifestyle. Match the colors to the selected interior style — if you like minimalism, choose light tones, and for representatives of the classics, rich brown is best suited. Also, use color to revive vintage furniture. A table painted in bright green or blue would perfectly accommodate various electronic devices, such as
printers
did not find a place on the desktop.
Wall covering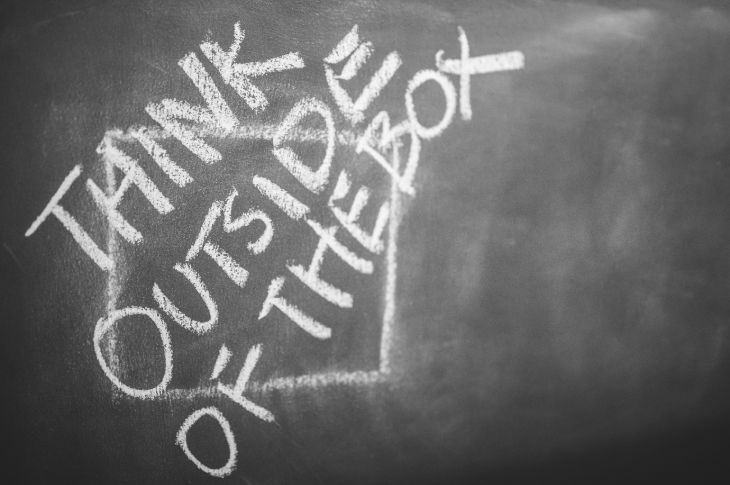 Photo: Pexels.com
If you work from home, you know how important the office is in your home. A different than usual space can become one of your favorite corners of your home. Don't be afraid and use the walls of the room — hang photos of family members, inspirational motivational posters or tasteful works of art that will perfectly liven up the space. However, if you are looking for originality, paint the chosen wall of the room with chalkboard paint. You can forget about notebooks — you can quickly mark all the information on the wall!
Work table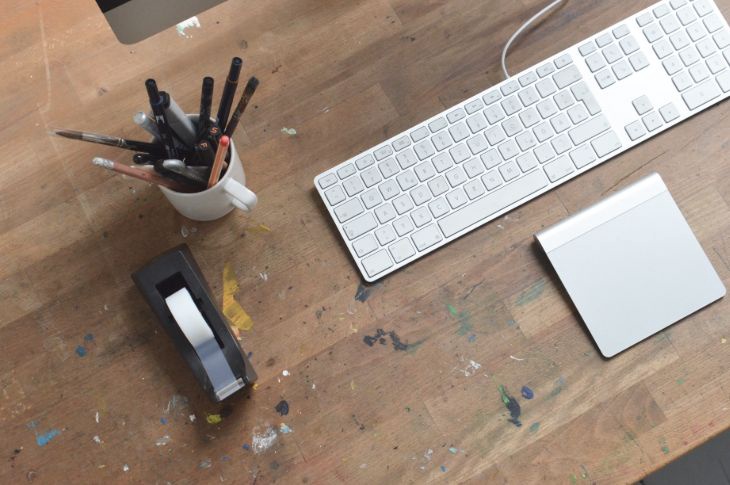 Photo: Pexels.com
A comfortable desk is extremely important for a high-quality work process — after all, it is the place where the best ideas are born. Let your imagination run wild to make your space unique. Get a simple wooden table and use it as a canvas, drawing different shapes and lines on the surface. This idea does not require a large budget and perfectly enlivens both minimalist and industrial design.
A chair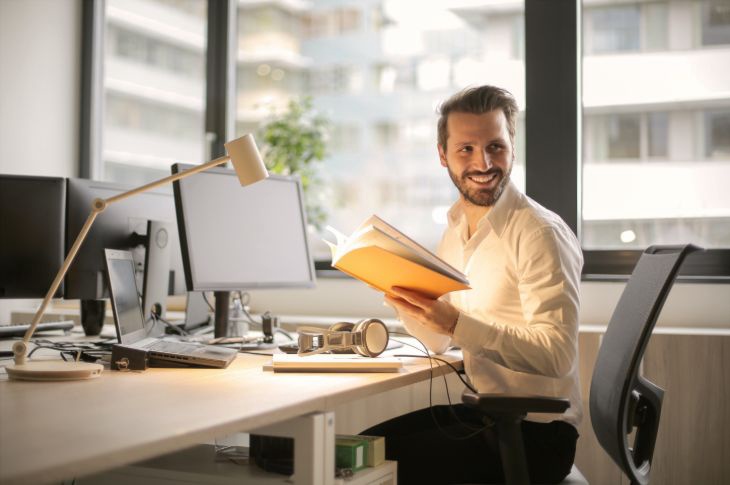 Photo: Pexels.com
If you work for a long time without changing your sitting position, you need a comfortable and high-quality chair. Choose a chair that suits your body shape, height and weight, but also consider whether your back is fully aligned with the backrest. Those who work at home are advised to take a look not only at office chairs for work, but also at other options. For example, one of the most convenient options is titled
gaming chairs
.
electronic devices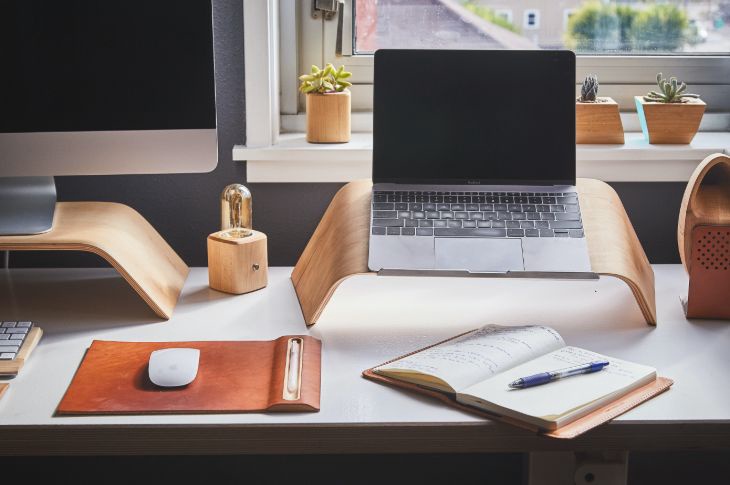 Photo: Pexels.com
The modern worker needs modern electronic devices that make everyday life easier. One of the most unique options is a modern smart computer stand, where you will find not only USB plugs or a phone holder, but also a place for a cup of coffee. Also, consider choosing a keyboard — you will find not only regular options on the market, but also a laser-type model that allows you to quickly respond to e-mails.
Capacity of things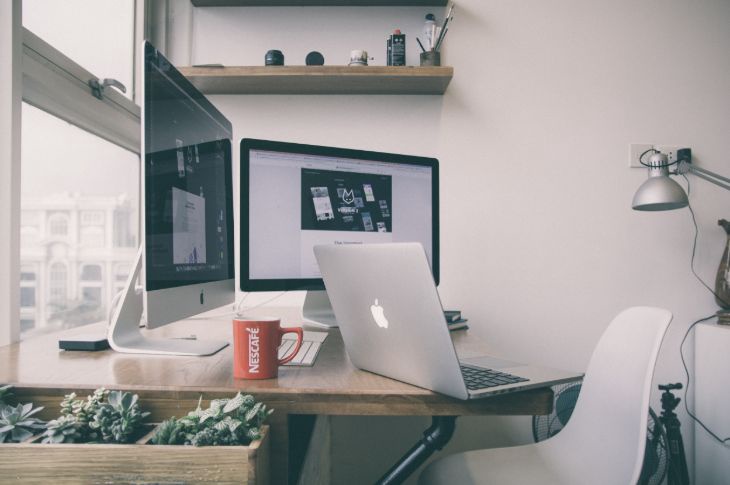 Photo: Pexels.com
Do you work in the creative industries? Then your desk is probably full of stuff. When setting up a room for work, you should think about where you will store small stationery, documents, sheets of paper and other items. The problem of clutter was quickly solved by installing a row of sturdy shelves above the work table and placing small, transparent storage boxes. After all, the best place to do tasks is a clean and tidy office — it can't be otherwise!
Lighting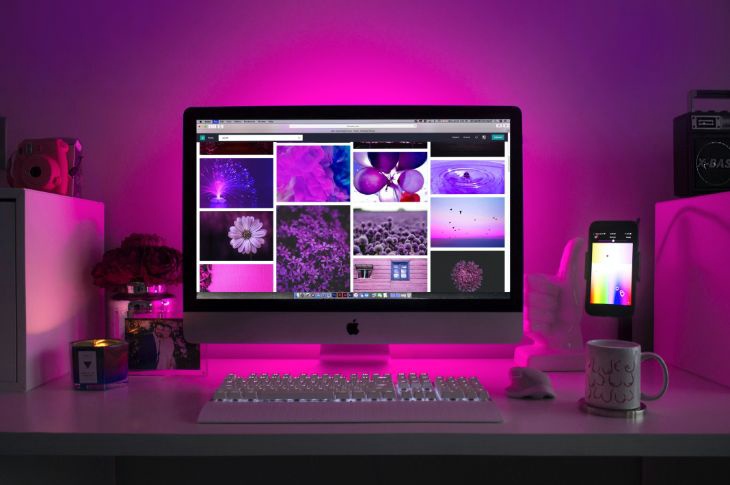 Photo: Pexels.com
Sometimes the working day lasts until late, so professional lighting helps to clearly see the desired image. One of the most modern design solutions is an LED light bulb, cleverly placed near electronic devices. For example, a light source installed behind the computer will create a cozy environment at any time of the day. In addition, you will be able to take into account your mood and choose the desired lighting color.
Decorations
Photo: Pexels.com
Accessories are a very important interior detail that enlivens even the dreariest space. Think about the decorations that will best show off your study. In other words, choose those plants, paintings and other cute little things that match your character. If you like minimalism, decorate the walls with small drawings, and lovers of modernist style will like a bright, massive vase with flowers placed next to the desk.
Rest zone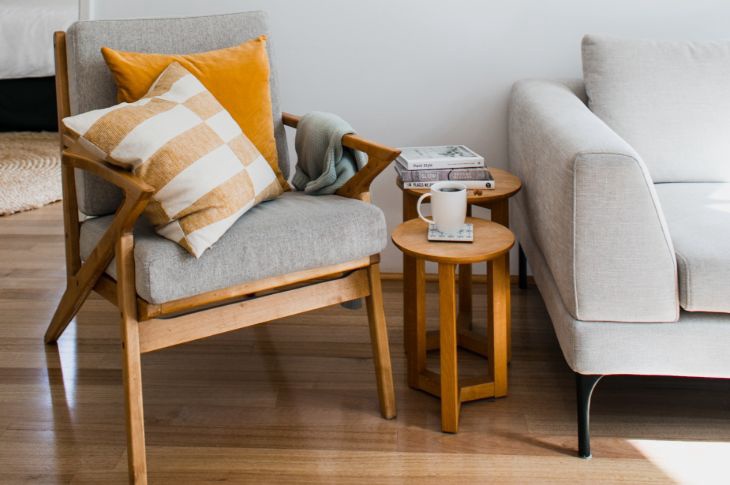 Photo: Pexels.com
Don't know how to use the space of the work room? Create a cozy relaxation area in the corner of the room. To implement this idea, you will need a comfortable sofa, several armchairs, cozy blankets and a small table with a coffee machine. After installing a corner for rest, you can relax during a break, drink a cup of coffee, tea or even take a short nap. You can also receive customers and unexpected guests in this space. And if you have a pet at home, set up a bed for him in the relaxation area — we all know that the presence of animals has a calming effect.
Setting up a workspace is a fun, yet challenging process. For people who work at home, a comfortable and cozy area for performing various tasks is necessary, so when creating a study room, you should take into account your wishes and expectations. We hope that the tips and design solutions provided by us will help you visualize how your dream office could look like. Different from the usual furniture and decorations for furnished spaces await you in our online store.