Storage ideas — save space at home!
---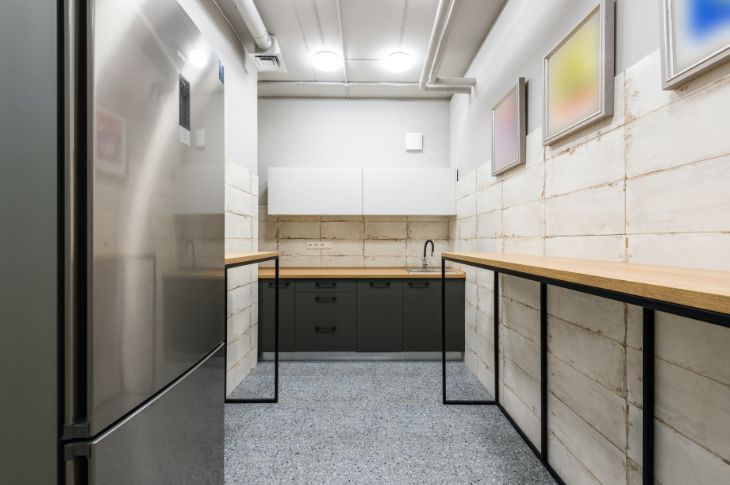 Photo: Pexels.com
Ideas for storing things are very welcome for everyone — we all have things that we lack ideas for organizing and storing. And if there are no such areas, it is definitely the so-called «junk drawer», where you can find everything — scissors, elements, old notes, hair ties. Let's make sure we don't have to do this for a long time! When things have their place, it's easier to avoid clutter.
Bedroom
Allocate space for wardrobes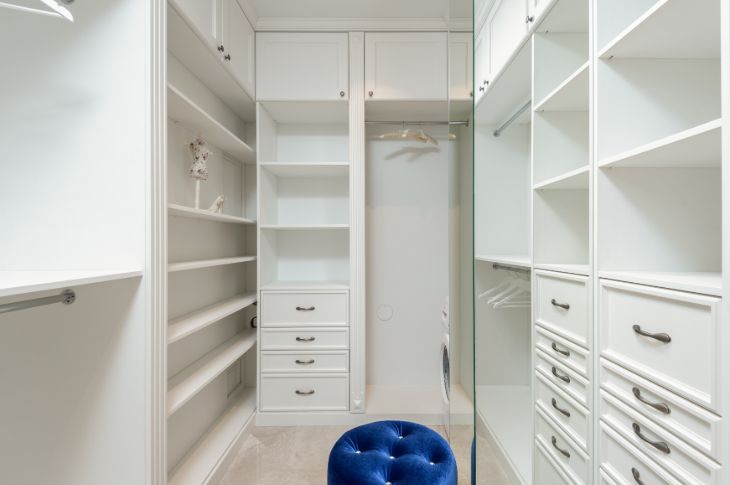 Photo: Pexels.com
The bedroom is usually the most difficult place to store clothes.
Clothes hangers
overcrowded and the dresser drawers won't close… Sound familiar?
If you also have to face this problem and you have the opportunity, allocate more space for clothes storage closets. Ideally, a small separate room. Such a place dedicated only to clothes will not only solve all the problems of clothes that do not fit anywhere, but will also help to maintain order in the bedroom — you will avoid colors and textures that are tiring.
Non-standard storage ideas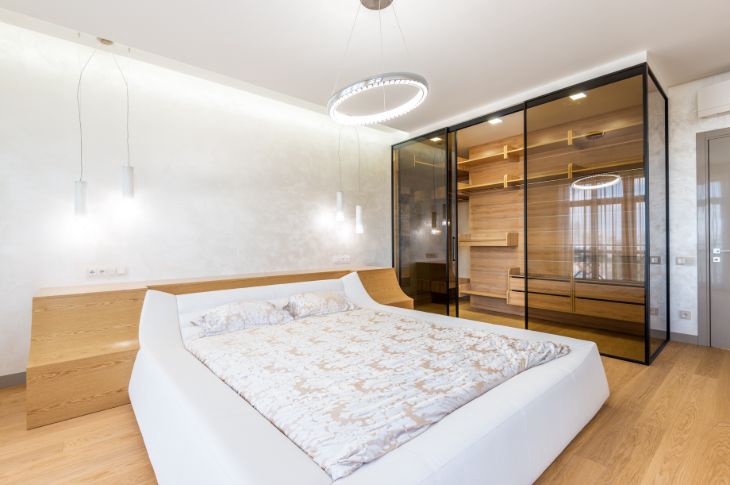 Photo: Pexels.com
If you can't allocate a separate room, maybe you can make it out of furniture panels or glass? You can see a great example of this in the photo — allocating a few square meters solves all the problems of storing clothes. We also thought about the tinted glass — it neutralizes colored clothes, creates integrity. Storage ideas don't have to be standard to work and be successful.
A separate corner for beauty products
Photo: Pexels.com
In the bedroom, we also face a mess of cosmetics and beauty products. The easiest way to solve this problem is to dedicate a separate corner for beauty products. The most convenient is a table with a mirror. In the drawers you will be able to store all cosmetics and hygiene products, hair styling devices and other beauty items, and it is much more convenient to get ready for the day while sitting by the mirror.
Kitchen
Additional shelves
Photo: Pexels.com
It is not difficult to store things in the kitchen, if the number of cabinets corresponds to the amount of things available. If you have more things, buy or make additional shelves — they will fit perfectly
containers for bulk products
, plates, cups, glasses, cookbooks, drinks. If you are going to store less frequently used items on the shelves, you can place them further away from the main tabletop, and if you are going to store items that are used every day (for example, spices and bulk products), it is more convenient to place the shelves closer.
Make use of unused spaces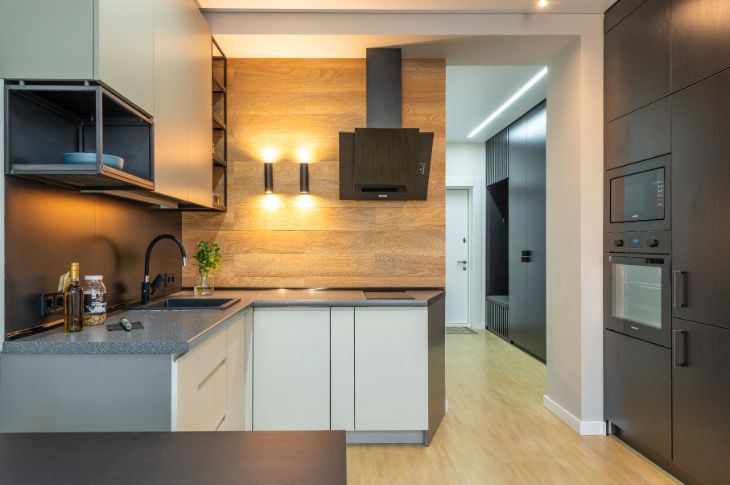 Photo: Pexels.com
Also make use of the unused spaces above the cabinets — get higher cabinets. In order to save money, you can buy beautiful storage boxes (there are a lot of colors and designs on the market, so everyone will find a design that matches the interior) in which you can store less frequently used items — here you will find space
thermos for food
, spare drinkers, small household appliances used only occasionally (for example, a potato grater, a waffle iron, etc.). Even the smallest kitchen can accommodate a lot of things if the entire area is used thoughtfully.
Choose more drawers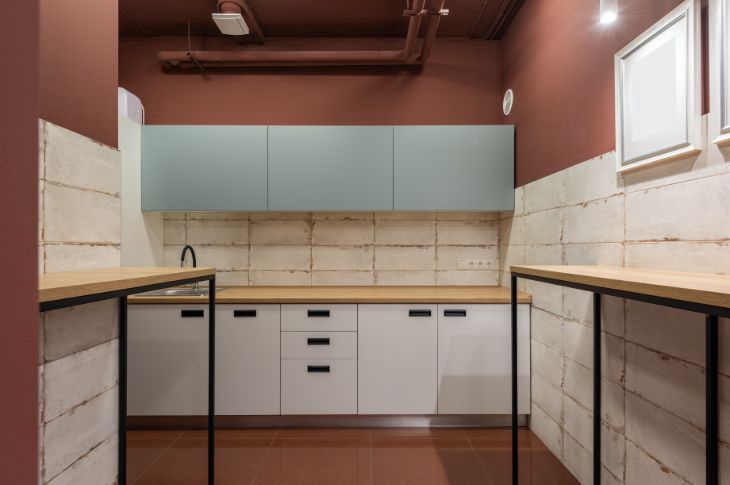 Photo: Pexels.com
Many do not think about the ratio of shelves and drawers in the kitchen. When setting up a kitchen, we usually choose the number of drawers and shelves individually, but only after some time has passed can we evaluate the convenience of our choice. If you have never faced this dilemma before and you are choosing what is more convenient for you for the first time, we recommend choosing a larger number of drawers — you can use it all, because the things at the back of the shelf are often lost, are difficult to reach, so we simply do not use them anymore.
Nursery
School desk with drawers
Photo: Pexels.com
Storage ideas in the children's room depend on the age of the children. If the children are already elementary school children, they have accumulated a lot of little things, which create the whole feeling of disorder. The easiest way to avoid this is to get a school desk that has drawers or shelves. Sort the little things into drawers or storage boxes (keep them on shelves) and most of the clutter will be forgotten.
Bed with drawers
Photo: Pexels.com
Another space-saving idea is a bed with drawers. If the bed is a bunk bed, the drawers can be between the floors or instead of the first floor, and if it is a standard one-story bed — under the sleeping part. You can store all textiles, clothes, toys, books in the drawers — extra space for organizing things that doesn't require extra space is always a great idea.
Racks for children's things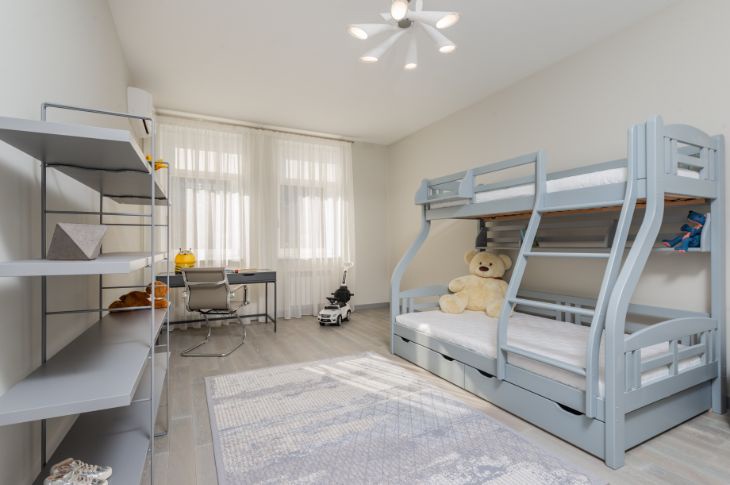 Photo: Pexels.com
We've already established that storage ideas don't have to be expensive to be effective. An example of this is racks. Both cheap racks and expensive shelves can be found on the market. Choose the most suitable option for you, buy a single-colored storage box and you will store all the things in the child's room in one place. This solution works perfectly for all things — clothes, toys, and books.
bathroom
Boxes for cosmetics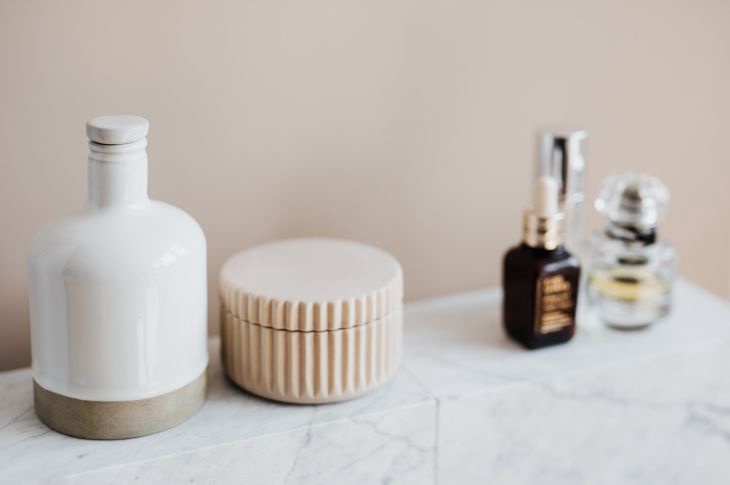 Photo: Pexels.com
Small things can always be found in the bathroom — sticks for ear hygiene, interdental brushes, cotton pads or bubbles and other small things of similar size. To keep things organized, purchase or adapt existing boxes that hold all similar-sized items. When things have their places, they are much easier to find, not to mention easier to organize.
Sufficient number of lockers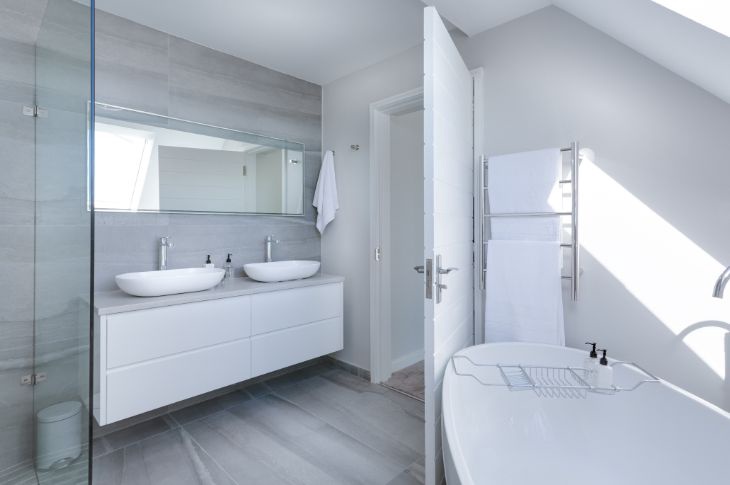 Photo: Pexels.com
Also, make sure you have enough cabinets, both under and above the sink. Put all your cosmetic supplies, bathroom textiles, hair styling tools and other things you use in the bathroom in the cabinets and shelves. If there are no shortage of cabinets and you do not have excess items, order is guaranteed in the bathroom.
Wardrobe in the bathroom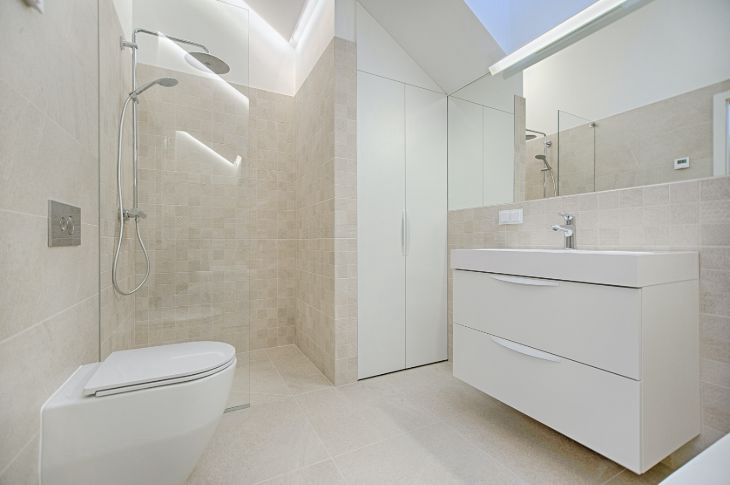 Photo: Pexels.com
Another idea for storing things in the bathroom is a closet! This solution is very popular abroad, because everything that does not have its own place can be stored in the closet — towels, bed linen, bathrobes, hygiene products and their supplies, even chemicals for cleaning, cloths, brooms. A wardrobe installed in a niche or installed along the entire wall looks the most beautiful, which ideally fills unused spaces.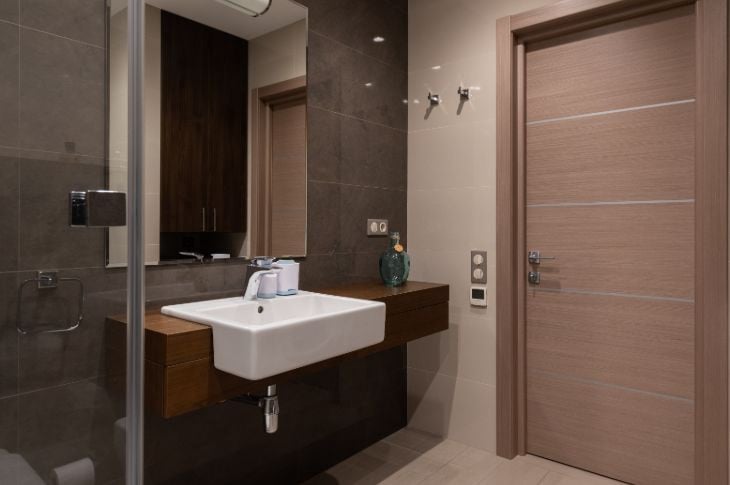 Photo: Pexels.com
Storage ideas don't have to be expensive to be effective. Adapt what you have at home, and most importantly, create a system that everyone in the family must follow. If you put things in their place, the house will always be in order and toys, letters and other small things that have no place will not be annoying. To make this easier, we invite you to visit the 1a.lt online store — here you will find everything you need to keep your home in order.