Small bathroom interior and ideas for its implementation
---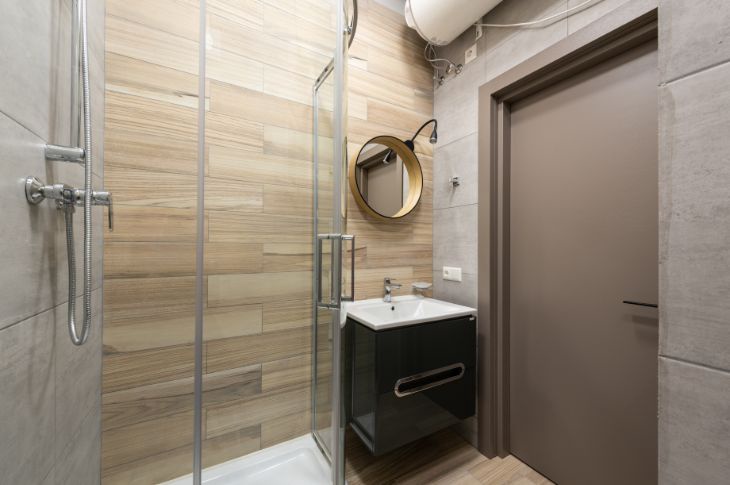 Photo: Pexels.com
The interior of a small bathroom can be a big headache — how to fit everything in such a way that it not only fits, but also is comfortable? How to make it fit not only the most necessary things, but also
clothes hangers
? Is it necessary at all? We have answered these and other questions! The interior of a small bathroom — the mission is possible, you just need to spend time on a comfortable and practical layout.
Monochrome solutions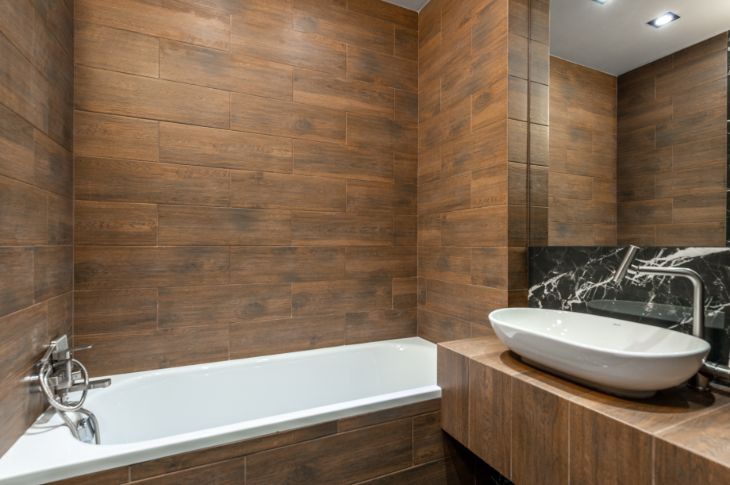 Photo: Pexels.com
Don't be afraid of monochrome solutions. Uniform walls, floors, countertops visually enlarge the room, because it seems that all the accessories just naturally appeared in the common background. When there are not many small details, different textures, the interior of a small bathroom looks uniform. Admittedly, in this example you can see a careless mistake — the sink storage area is cut out to accommodate the bathtub. This visually reduces the room, because it is obvious that something did not fit according to the plan. Avoid these mistakes — reducing the storage space will make everything fit perfectly.
Sink
Photo: Pexels.com
Choose a built-in sink rather than a built-in one. Such a solution will help you save space in the cabinet on which the sink stands — you will not need to allocate additional space for the volume of the sink. By the way, this can be a great solution if there is no place to stand in the bathroom
washing machines
— put it under the sink!
Items that you would store in a cabinet under the sink can be stored on the edge of the tub or on shelves that mount to the wall in the shower or above the tub. Life without a closet is much easier than life without a washing machine, so if there is no other option, don't worry too much — the most important thing is that it is convenient for you.
Easy to transport items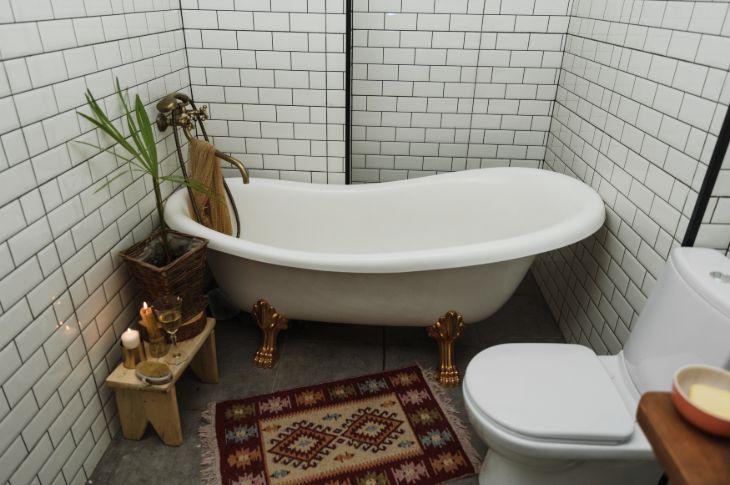 Photo: Pexels.com
Create comfort with easy-to-transport, removable items that don't take up a lot of space. In the example, you can see a small bench/step, a flower, some candles and a glass that is temporary, put to good use. Each of these decorations can be easily moved to another place, and if necessary, removed from the room altogether — this does not require a lot of space in other areas, nor much strength, since all the decorations do not weigh so much that you cannot lift them without help.
This advice is important, because sometimes you need space in the bathroom for other things — for example, sometimes you have to fit in it
laundry basket
. The ability to easily move the decorations would be very useful in this case.
Use every centimeter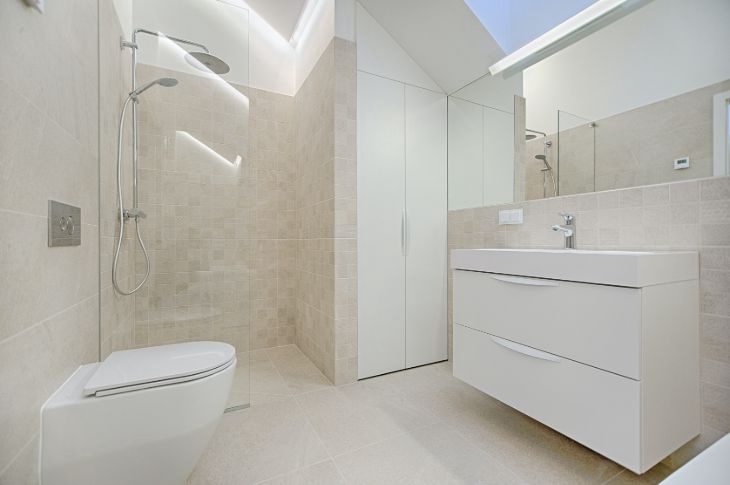 Photo: Pexels.com
Use every space, niche, slope. Even if you have a narrow space — turn it into a small closet! Even a small space can accommodate towels, bed linen, supplies of cosmetics and hygiene products, hair styling tools and other items that many keep in the bathroom. The interior of a small bathroom must be extremely practical and used for its intended purpose, so do not write down spaces that may appear useless at first glance.
If the closet space is too small, attach shelves — this is an inexpensive and easy way to increase the amount of space available for storing things.
Use the steps in the wall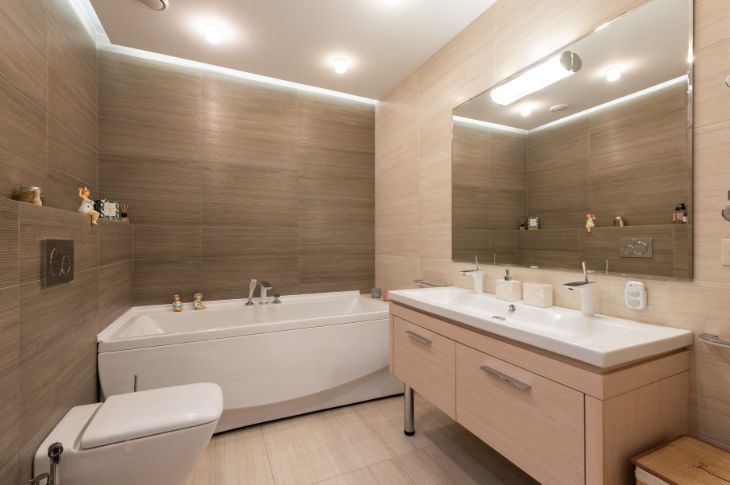 Photo: Pexels.com
In the photo, you can see an example of a step that was created due to a built-in toilet. Take advantage of this situation and you! Extending the step created an additional surface for storing things — on it you can put used hygiene products, rolled towels that are changed every day or simply simple decorations that do not require a lot of space and maintenance, such as candles or home fragrances.
Sometimes there is an opportunity to make such a box in the shower. Take advantage of this opportunity! This will allow you to conveniently store hygiene products and avoid additional holders and shelves for their organization.
Choose light colors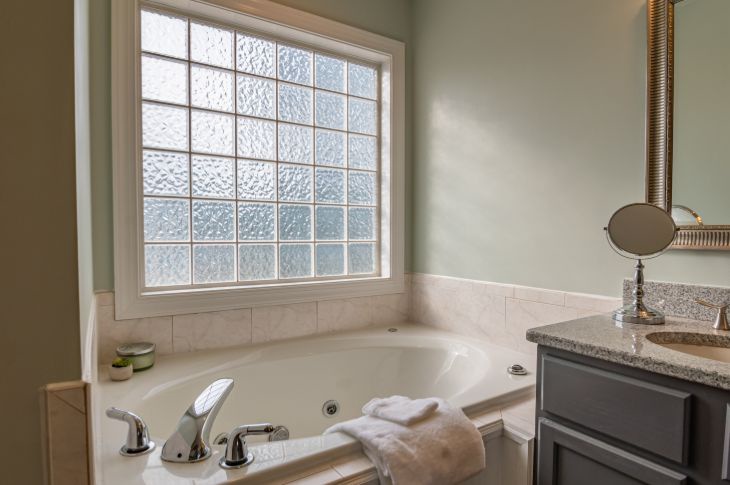 Photo: Pexels.com
The interior of a small bathroom should be bright. This rule applies to any small room, because light visually enlarges the room, and darkness, on the contrary, reduces it. The source of light can be not only artificial lamps and lamps, but also a window. The window in the bathroom should not be transparent, but darkened, matting or refracting the view. The most ideal solution is a window that can be opened, then it will perform not only the function of a light source, but also ventilation, ventilation, and moisture removal.
Suitable place for cabinets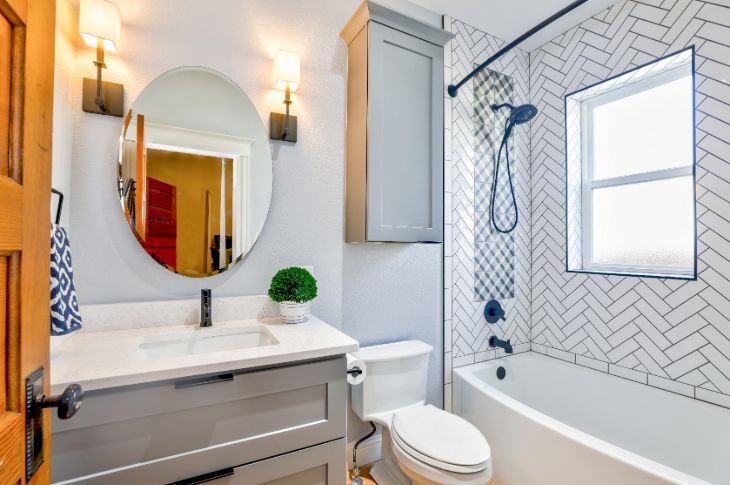 Photo: Pexels.com
It seems like you've installed cabinets everywhere you can, but you're still running out of storage space? Consider installing a cabinet above the toilet! Narrow but tall cabinets will look best in this place. You probably already know what you would keep in them, but we recommend stocking up on toilet paper, air fresheners, and cleaning supplies — cloths, cleaners, and a drip removal tool. Sometimes such cabinets are called technical, because all unloved, but important things are stored in them.
Avoid color noise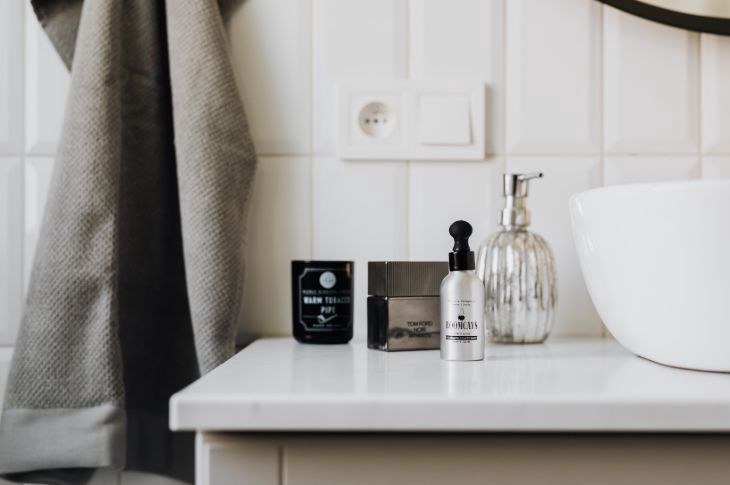 Photo: Pexels.com
Color noise is a motley, a combination of textures, colors, sizes, which visually reduces the size of the room, tires the eyes and prevents relaxation. Color noise in the bathroom is usually created by colored packaging of cosmetics and hygiene products. We will not deny that cosmetics are unnecessary — we all use hygiene products, and the vast majority of women do not limit themselves to just shampoo and shower gel. However, we recommend keeping cosmetics in closed cabinets and drawers. Keep only products with unsightly packaging on the counter. True, you can avoid colors by using monochrome dispensers.
Use all the cavities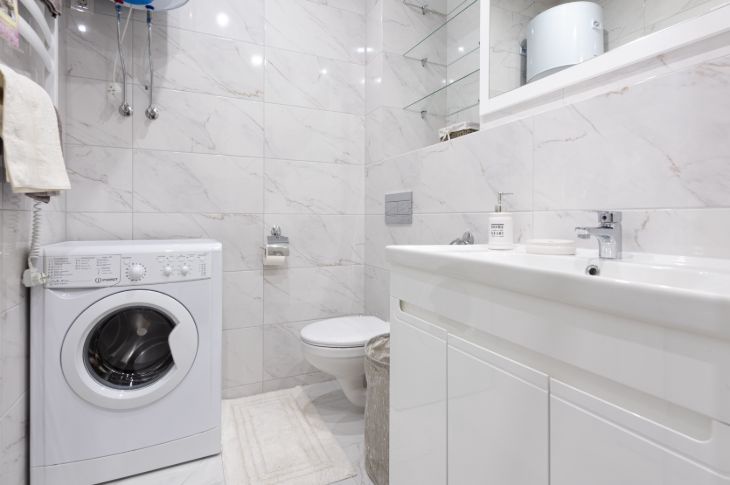 Photo: Pexels.com
The interior of a small bathroom must be planned so that every item has its place and is easily accessible. In the photo you can see a great example of how the empty cavity in front of the toilet is used — it is for a washing machine. No other piece of furniture would fit here, and the washing machine fit perfectly, there was room for convenient use of the toilet, convenient access to it, and convenient washing.
Modern solutions in a small bathroom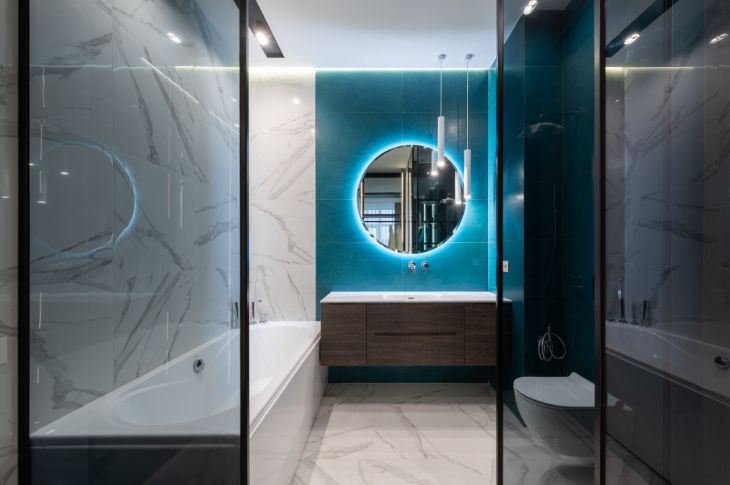 Photo: Pexels.com
When arranging the interior of a small bathroom, you may get the impression that you don't need to use any modern solutions. Avoid this attitude! Modern solutions can further increase the area of ​​the room. You see an example where the designers chose a round mirror with blue lighting. It might have appeared that a more logical solution was to choose a standard cabinet with a regular mirror instead of such an interesting mirror, but in this case, the round mirror and blue lighting deepened the room, visually increasing the wall. And, of course, it looks modern, interesting and very beautiful — this choice certainly did not disappoint the residents of the house.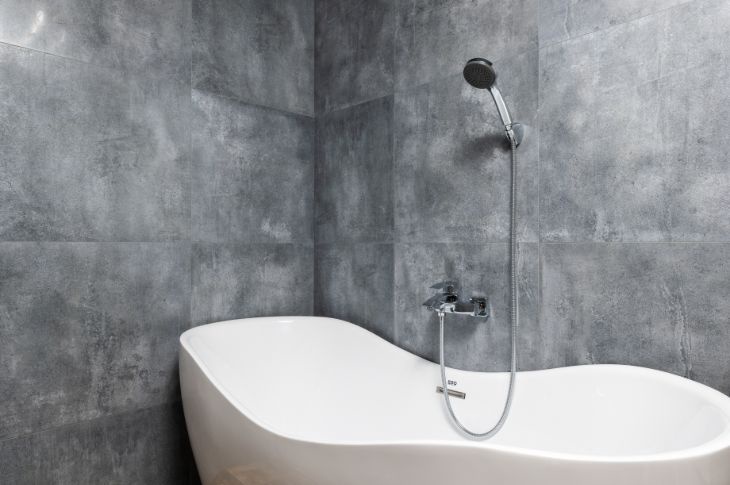 Photo: Pexels.com
The interior of a small bathroom does not have to be boring, empty and empty. After proper consideration of all the arrangement of furniture, appliances, and decorations, you can install the bathroom you dreamed of — neat, spacious and beautiful. In the online store 1a.lt you will find everything you need to create a bathroom interior — furniture, household appliances,
storage boxes
decorations, tiles and other items in one place.